Is Kawai better than Yamaha? The debate of Kawai vs Yamaha digital piano is quite common among musicians. Both of these two companies manufacture some of the best musical instruments. And sometimes it may be difficult to determine which piano model is ideal to choose when buying a piano. This becomes even more daunting for beginners who just want to get their "foot on the door".
Most people believe nothing can beat a digital piano made by Yamaha, but we beg to differ. That's mainly because the quality of the piano is what determines whether it's good and not just the brand. Some Kawai digital pianos are even better than Yamaha. Therefore, this doesn't mean either of these two brands is better than the other. It just differs in the way they manufacture some of their pianos. Let's take a look at these two brands to help you understand this argument better.
Kawai

Kawai manufactures a wide range of musical instruments and they have been around for nearly a century. The company produces both acoustic and digital pianos and over the years, they have managed to maintain a good reputation. Since the '70s Kawai has been a pioneer in the use of alternative materials to improve the consistency and stability of pianos.
In 1971, Kawai began using Acrylonitrile Butadiene Styrene (ABS), a composite material used in the parts of its piano actions to alleviate the issue associated with the use of wood. Kawai engineers reasoned that wood tends to shrink and swell due to changes in humidity, which made it less suitable to use in a piano action. Therefore, they replaced the wooden action parts with ABS parts to provide stability as the piano ages.
Kawai is known for manufacturing grand, upright, digital, and hybrid pianos. They also manufacture synthesizers, with the most famous one being the Kawai K5000 released in 1996 that significantly improved on the K5. The K5000 is now regarded as one of the best instruments made by Kawai.
Benefits of Kawai Digital Pianos
Kawai manufactures impressive digital pianos with features made to mimic acoustic pianos. Their digital pianos are among the most famous in the industry due to the level of quality, sound features, and keyboard action that they include.
Kawai uses innovative technology in all their digital pianos, as well as wooden-key actions. Their digital pianos also include Harmonic Imaging sound technology, USB & Bluetooth digital audio, and weighted keys. Additionally, you'll find Sounbboard Speaker Systems in most of the modern Kawai digital pianos to offer you the best sound experience.
Kawai also manufactures portable, efficient, and durable digital pianos suitable for beginners, intermediate, and advanced pianists.
Yamaha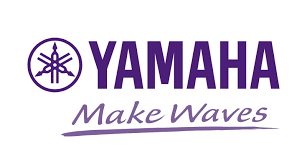 Yamaha Corporation is a Japanese multinational corporation and conglomerate that manufactures a wide range of products, including musical instruments. Founded in 1887 by Torakusu Yamaha, the company has grown to become one of the biggest conglomerates in the world. They manufacture both acoustic and digital pianos, as well as other musical instruments such as guitars, drums, reed organs, and synthesizers, etc.
They also manufacture grand, upright, digital, and hybrid pianos. Yamaha digital pianos are among the most famous globally. Yamaha started making digital pianos back in 1983. Their first release was the Yamaha YP-40 digital piano that gained popularity in those years. The company, later on, continued to produce high-quality digital pianos that have stood the test of time, in terms of sound quality and features.
Some of the famous digital piano lines from Yamaha include the DGX series, CP, YDP, the P-series, and their stage digital pianos.
ALSO READ: Are Roland Digital Pianos Better than Yamaha?
Benefits of Yamaha Digital Pianos
When manufacturing their digital pianos, Yamaha offers high-quality features to users to make them have fun while playing. Most of their digital pianos include the AWM Stereo Sampling and the Pure CF Sampling sound features. These ensure the pianos deliver high-quality sounds.
The Yamaha CFX and Bosendorfer Sampling are some of the reasons why their keyboards are famous. They also include Spatial Acoustic Sampling, Sound Technologies, Yamaha VCM Effects Engine, and Motion Control Synthesis Engine: AWM2 & FM-X.
Yamaha also manufactures portable, efficient, and durable digital pianos suitable for beginners, intermediate, and advanced pianists.
Kawai vs Yamaha Digital Piano – Which Is the Best Option?
Is Kawai better than Yamaha? Judging the digital pianos manufactured by these two companies is solely dependent on the user's needs and preferences. Both of them manufacture exceptional digital pianos that you can use at home for practicing, in a studio recording, and even on live stage performances.
Neither of them is better than the other, and this is contrary to what most people believe – that Yamaha is better than Kawai. That's actually far from the truth. Therefore, we highly recommended you avoid judging negatively any piano manufacturer before trying out their products. Also, the most important factor is to check the features included in a digital piano first regardless of the brand it belongs to, before making your purchase.
This is because checking the features, efficiency, quality, and price of a piano will help you judge rightly and buy a good instrument, as opposed to just wanting to buy a brand.
We hope this post has offered you the right insights when it comes to the debate involved regarding the quality of digital pianos produced by these two companies.
If you have any questions or feedback regarding our post, feel free to reach out to us through email.