When it comes to piano accessories, there are plenty of options to choose from. However, there are specific ones which are vital and very important to have if you own a piano.
It is crucial to understand that no matter the kind of instrument you play, there are essential accessories that can significantly help you to take care of your musical instrument in the most efficient manner.
Accessories are essential in making sure everything runs smoothly in your operations as a musician. But, what exactly are the best accessories to have for a piano?
That is a question that most beginners, as well as professional pianists, tend to ask. And that's the question we intend to answer here today.
Here are some of the best piano accessories to consider having.
1. Piano Bench/Stool
The piano bench/stool is one of the essential piano accessories you should make sure to have. In fact, it is a must-have accessory for those who own pianos. The piano helps in many ways, and one of the most notable assistance that it provides is that it enables players to maintain the correct posture while using the keyboard.
When playing the piano, it is highly recommended for you to use a bench because it not only helps to provide you with comfort but also enables you to play for more extended periods without struggling. When choosing a bench, make sure you consider buying one that you can adjust the height.
There are also double piano benches for piano teachers. The good thing is that there is a wide range of piano benches to choose from on the market. Therefore, make sure you purchase that can easily fit into your needs.
2. Piano Dust Cover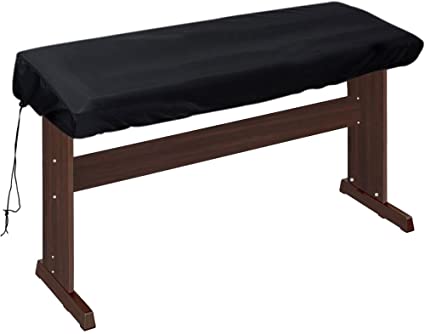 A piano dust cover is also among some of the most crucial piano accessories. The work of the dust cover is simply as the name suggests; it helps to prevent any dust from gaining access to your piano.
You see, when the dust starts to accumulate on your keyboard, it may significantly damage some parts of the piano, which might need repair and thereby incurring damage costs on your end.
That is why using a piano dust cover comes in handy. Most of the acoustic pianos have polished or a wooden finish. So, it is very easy for such keyboards to get dust, and this may lead to damages within a short period. Therefore, it is highly recommended to have a dust cover if you own a piano so that every time you clean it, you can cover the piano to prevent any dust.
3. Casters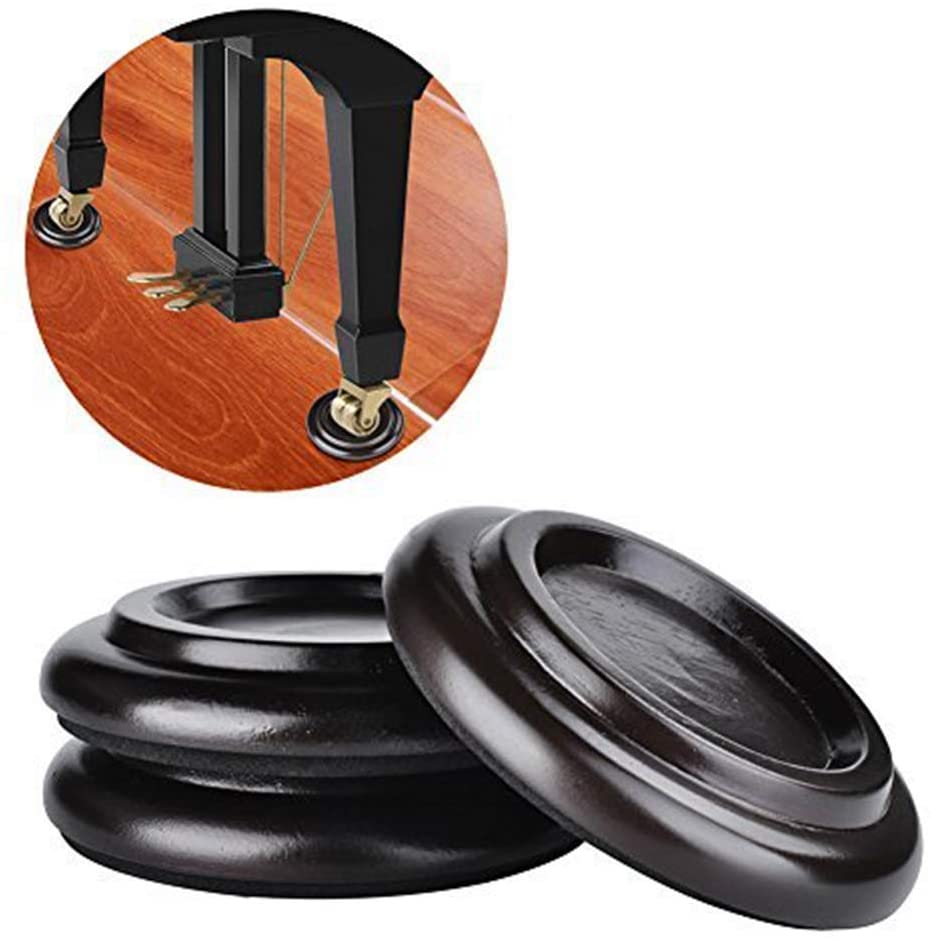 Whether you own an upright or grand piano, it's imperative to have casters. The main reason for this is because casters help to keep your piano mobile and stable preventing it from tipping over. Casters make it possible for you to move a piano around easily and even feel much safer when playing it.
Piano casters are attached at the base or legs of pianos. To install piano casters, put them underneath your piano, get someone to crawl underneath the piano, and then have them place the casters correctly underneath the legs of the keyboard.
4. Metronome
Metronomes are convenient practice tools for both beginners and pro pianists. Metronomes are must-have piano accessories. The reason why a metronome is so essential is that it can help to keep you in time.
What's more, a metronome can help to make a big difference in the way you perform a range of piano pieces. Luckily, there is a wide range of metronomes to choose from on the market. You have to ensure you also buy one that aligns with your interests.
5. Music Stand Light
Lastly, on our list of the best piano accessories is the music stand light. A music stand light comes in handy, mainly because it can help you during your performance.
The music stand light light helps to illuminate the sheet music and makes it visible for you to see. Even if you may have light in the room, having a music stand light close to you is still quite beneficial.
A music stand light also dramatically helps when you are playing in a dimly-lit room, or a place that is a bit dark which makes it hard for you to see the music notes that you are supposed to play. The stand light helps to provide extra lighting, which is quite essential.
Conclusion
The above-discussed best piano accessories are just among some of the many ones you should consider having if you happen to own a piano. Whether it is an acoustic or digital piano, accessories are very crucial to make sure you take care of your musical instrument when the need arises.
One thing you always have to keep in mind is that technical stuff requires technical solutions in case there's a problem. Accessories help to provide those technical solutions for the improvement of your piano. Lastly, remember to buy the right accessory for the right job.
Other accessories you may consider buying is a piano pedal or a piano floor lamp. You could also get headphones for your piano. Some people even get a rug under their piano.