A digital piano is an electronic musical instrument specifically designed to work similar to an acoustic piano. Therefore, you can use it as an alternative to the traditional acoustic piano in case you don't have one.
Digital pianos have grown in popularity due to their ease of use and useful features. They come with plenty of features ideal for both beginners and advanced pianists. A digital piano uses recorded sample sounds of an acoustic piano or synthesized emulation of music to produce sounds for players.
The first keyboard was developed back in 1979 but its patent was not done until 1981. Since then, a lot of digital pianos have been produced by various brands like Yamaha, Casio, Roland, and Korg, and many other brands.
Types of Digital Pianos
There are several types of digital pianos. They include:
1. Traditional Digital Piano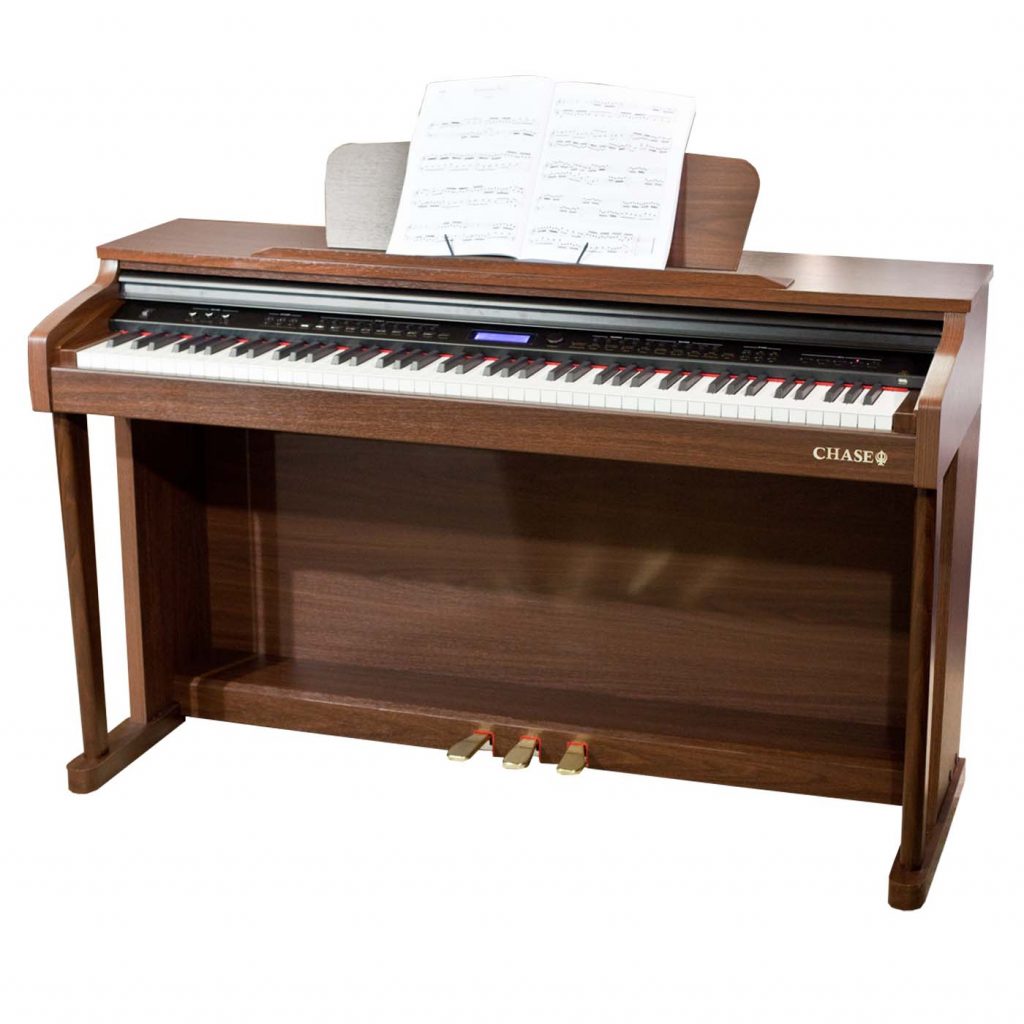 A traditional keyboard features a design similar to that of an electronic organ console. It also resembles a spinet harpsichord, but lacks the lower section that is usually fully-enclosed. However, there are models designed similar to an upright traditional piano with a bottom that is fully enclosed and they have weighted pedals which are made of metal.
The drawdown of traditional digital pianos is that they are not portable and are only ideal to use in a small space such as a classroom, studio or in your home. They are also not suitable to move around with like stage pianos.
2. Grand Digital Piano
A grand keyboard comes with a more precise keyboard action, a high-quality sound system, and is very efficient. Grand digital pianos are known to be high-end and only designed by few manufacturers. Due to this, they tend to have high prices compared to other digital pianos.
3. Upright Digital Piano
An upright digital piano is a substitute of a traditional keyboard. It offers a classical design similar to that of an acoustic piano, and it's also suitable to use at home. When it comes to pricing, it's usually costly than other types of keyboards, since some models are made of wooden style keyboard.
ALSO READ: Can You Learn Piano on a Digital Piano?
4. Hybrid Digital Piano
A hybrid keyboard is one that offers high-end performance through the incorporation of piano action and high-quality modeled sounds sampled from an acoustic piano. Hybrid keyboards were first made popular back in the '80s by Roland through their flagship piano at the time known as the Roland RD-1000.
5. Portable Digital Piano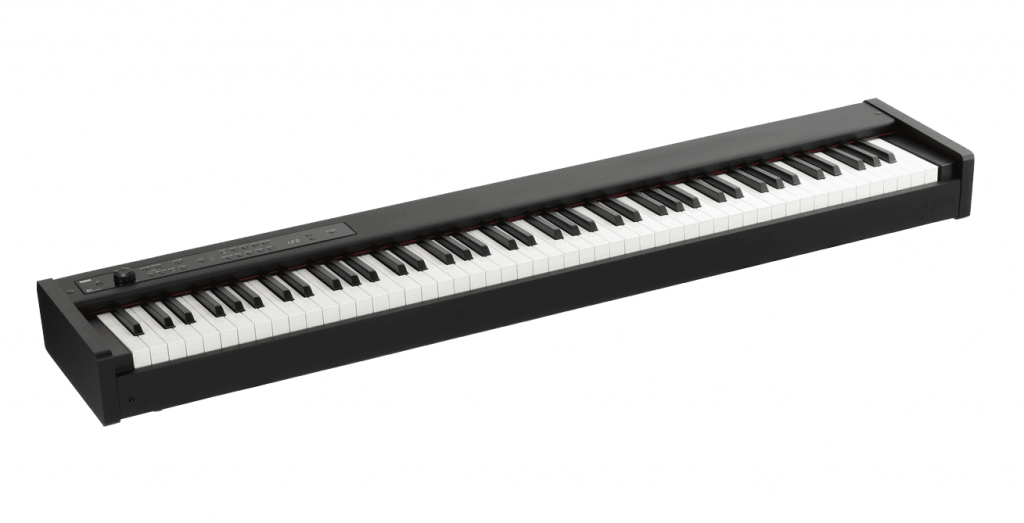 A portable keyboard is a combination of a stage piano, which comes with additional features that resemble those from a conventional keyboard. Portable digital pianos are designed to be used at home, classroom, stage, or even at the studio.
6. Stage Digital Piano
A stage keyboard is specifically-designed for the purpose of live performances, recording studio, or professional audio. Stage digital pianos do not in any way try to resemble acoustic pianos, but they do have similarities in music workstation and a generic synthesizer. However, most stage keyboards don't have internal amplification or loudspeakers.
Benefits of Using a Digital Piano
Affordability
High-quality sound production
They have a similar touch as acoustic pianos
No need for tuning
You can use a it with headphones
Variety of instrument sounds
Suitable for kids as well
Where Should I Place My Piano?
When it comes to keeping your digital piano, you need to find a suitable place that will prevent it from getting damaged or falling off. An ideal solution would be to use a stand. There are plenty of digital piano stands on the market – you can check out this post we did about some of the best digital piano stands to consider buying.
Another thing to consider is that you need to place your keyboard somewhere with controlled climate. For instance, avoid placing your keyboard on the porch that is prone to get hot during summer or too cold during winter.
You can also cover your keyboard with a piano dust cover to prevent it from getting dusty and damaging the keys. Whatever you do, just make sure that your piano is safely kept away from harm.
Should I Start with a Digital Piano?
Absolutely! Digital pianos are also great for beginners because they feature a good design, they are portable, and easy to use. Most digital pianos are also specially designed to cater to beginner pianists. Learning to play the keyboard is a long and rigorous process, but a digital piano can make it easier for you.
Which Digital Piano Is Closest to Acoustic?
If you want a digital piano that closely resembles an acoustic piano, then consider choosing one with an 88-key Hammer Action Keyboard. Digital pianos with the Hammer Action effect normally offer the best sound quality and playing experience. It will be like you're playing a real acoustic grand. An added benefit is that you'll have a portable and user-friendly acoustic-like piano.
What Digital Piano Do Professionals Use?
Most professionals use digital pianos with 88-key Graded Hammer Action Keyboard. This is because these types of pianos resemble real acoustic grand pianos, and tend to offer high-quality sound production. Since professional pianists have high demands and exceptional skills, these are the types of pianos that can fully suit their needs.
The Cost?
Before buying a piano, it's important to have a set budget in place. The cost of quality digital pianos starts from $100 and above. However, note that the lower priced digital pianos tend to offer low-quality features and are not quite reliable. Check out this post about how much you should spend on a digital piano.
The Bottom Line
So, should I use a digital piano? Definitely! They are amazing musical instruments suitable for everyone. The best thing to do is ensure that you buy one that is ideal for you and one that features a good design.